Blog Post:
Books in Hand
---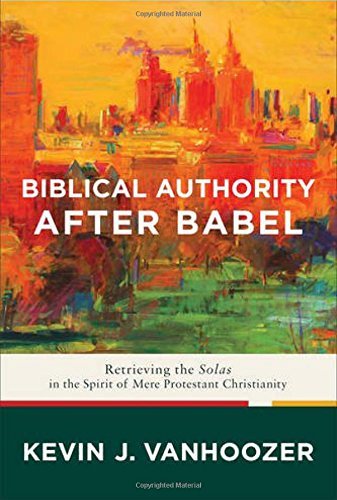 Biblical Authority after Babel: Retrieving the Solas in the Spirit of Mere Protestant Christianity, Kevin, J. Vanhoozer
Vanhoozer's thesis is that the Protestant reformation was not, as some of its critics contend, a sort of Babel, leading to a confusing dispersion of the church. So far, I have thoroughly enjoyed this book. It is an academic, theological book, but accessible. Vanhoozer is witty, which I appreciate. Take this quote, for instance, arguing against the notion that fallen man retains the capacity to receive and cooperate with grace. He writes, "The Reformers countered by insisting that people who are dead in their sins cannot even say, 'Please, sir, I want some more (grace).'"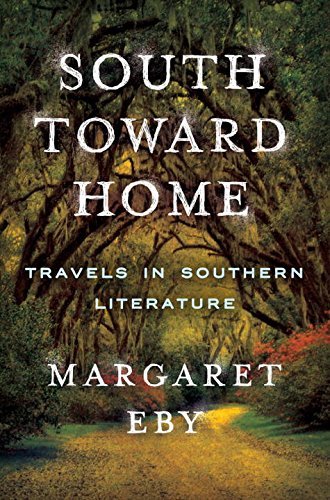 South Toward Home: Travels in Southern Literature, Margaret Eby
I am a Southern literature junkie. This book has fed that. Mrs. Eby visits the places most closely connected with a selection of famous Southern writers. She writes about Eudora Welty's Jackson, MS; William Faulkner's Oxford, MS; and my favorite, Flannery O'Connor's Milledgeville, GA. So far, I love this book! My partiality to O'Connor notwithstanding, I thoroughly enjoyed her chapter on Faulkner and Oxford. She writes about how before he became a successful writer, the King of Southern writers was not viewed all that highly in his hometown. She writes, "He was a lackluster handyman, fixing boilers or hanging wallpaper for a few dollars, earning the local title of 'Count No Account,' or more often, just, 'Count No 'Count."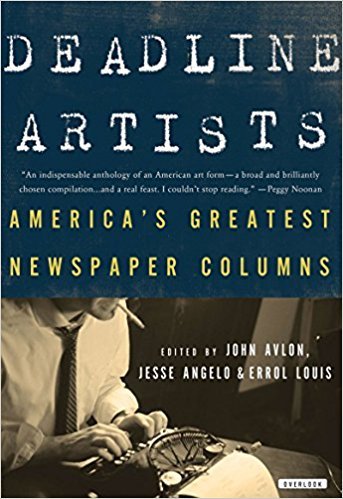 Deadline Artists: America's Greatest Newspaper Columns, John Avlon, Jesse Angelo, & Errol Louis
Blog writers and internet journalism have all but murdered the newspaper, but there was a time when legitimately good writing was being printed in the papers and consumed by a society probably more literate, if not technological than ours. I am just starting this book, but so far there have been three articles by a journalist named Ernie Pyle. Writing about the D-Day invasion in 1944, Pyle described it in the article's title as "A Pure Miracle". Describing the overwhelming German defenses and forces that the Allies managed to overtake and overcome, Pyle wrote, "Ashore, facing us, were more enemy troops than we had in our assault waves. The advantages were all theirs, the disadvantages all ours…And yet we got on." I don't know if I will finish this book, but I will certainly keep it on hand for reference and sermon illustrations, which I search for endlessly.
I hope you always have a book in hand, or two, or three, or more. I intend to post what I am reading from time to time. If you have any you'd like to recommend, share them with me at terrytrivette@comcast.net
His,
Terry